Whether working on a technical project deliverable, submitting a proposal, presenting at a conference or simply talking to a client in an elevator, what you say, do and how you present your company impacts how it becomes branded in the minds of your audience. Louis Berger has gone beyond visual identity, by sharing experience and institutional knowledge through storytelling, they not only convey information, but also pass on their history and traditions, and reinforce what makes them unique. Storytelling continues to be a core element and is essential in to perpetuate culture in the world today. It is within this tradition of storytelling that Louis Berger have anchored their brand identity.
A video showing what was achieved through effective storytelling and how the brand refresh made Louis Berger relevant again.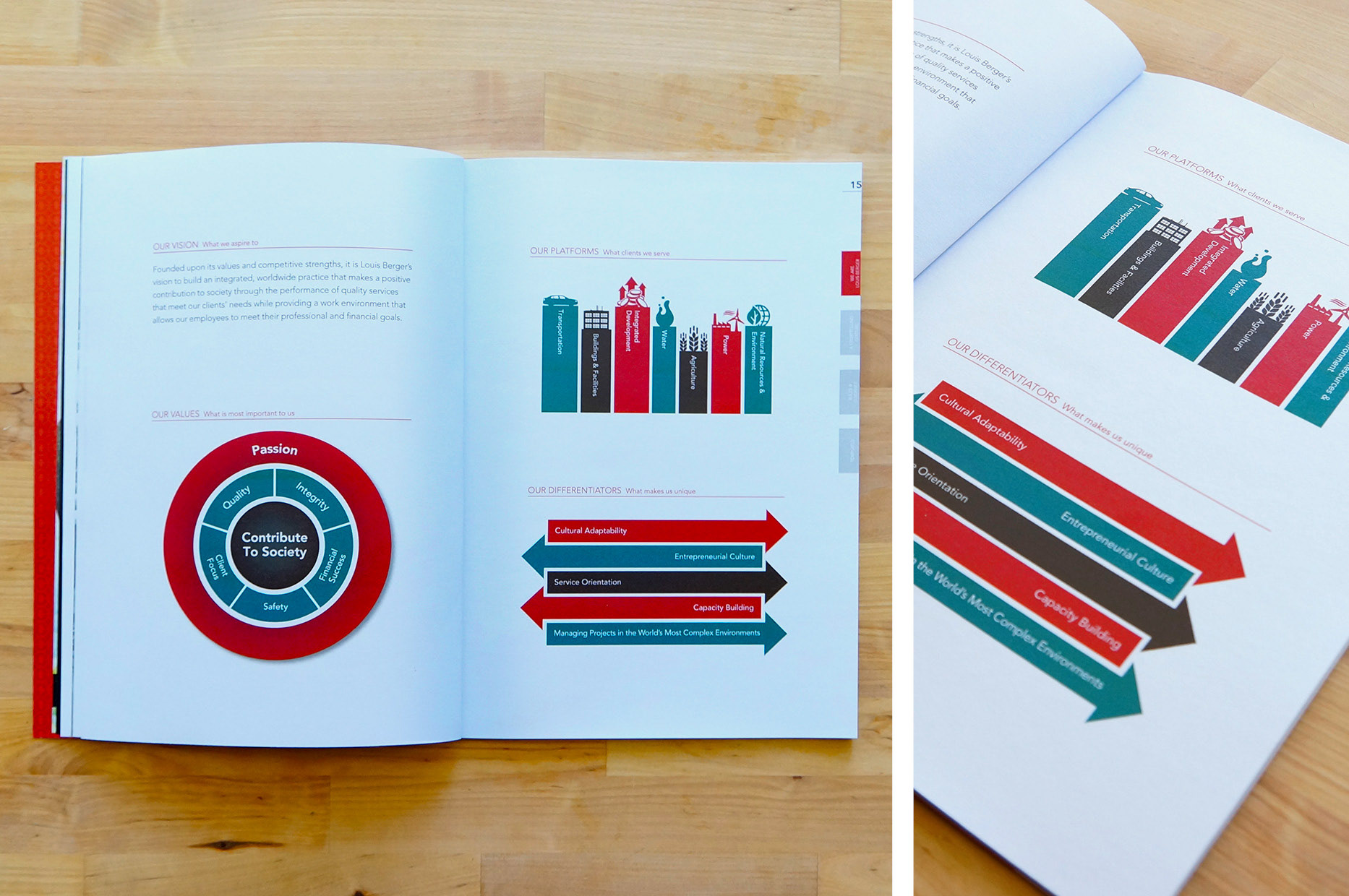 Louis Berger needed a website to build credibility for its brand and also promote itself. It was something that had to include as a brand, since the company has a wide array of markets and services. The Louis Berger website would allow its clients to see what its brand is all about, while showcasing its services with inclusion to the company's mission and vision.